Discover the finest designer styles at Lennard Taylor — luxury fashion for men and women
Our Team
Every single member of the Lennard Taylor Design Studio team is as important as the next. Our team works together in sync in order to create and maintain the vision of Lennard Taylor. Who is the team you may ask? Read more about us below!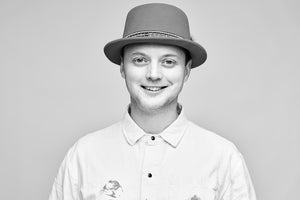 Meet Lennard
Lennard is the visionary behind Lennard Taylor Design Studio. His mission to help people smile and feel good has been the foundation for the rest of the team. He's worked to surround himself with people who really see his vision and work towards common goals. Today, Lennard continues to push the boundaries of what's possible while getting international recognition for his outstanding design, exquisite paintings, and inspirational words.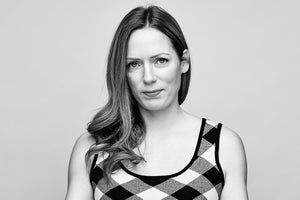 Meet Krystle
Krystle is our Retail Manager and what we like to call our "resident director of fun". She is always grabbing the team fun snacks or turning on the oculus for team building .Anytime you come into the studio to browse or make a purchase, Krystle is the friendly face you'll see behind the counter. When she isn't helping our clients, she's creating the perfect work environment for our team or posing to help us get the perfect product shots.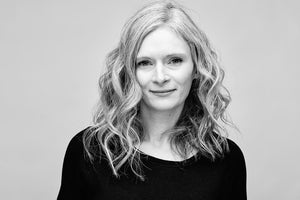 Meet Laural
Laural is our business development manager. From sustainably sourcing our production materials, balancing our accounting numbers, modeling many of our pieces, and designing our very own website, Laural works to continuously keep the team together, and on track to reach our goals. Not only is she the one of the most helpful team members Laural is the glue that holds us all together.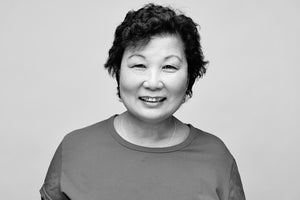 Meet Shirley
Shirley is our Head Seamstress. The things she can do with fabric are beyond words. She can turn a pile of fabric scraps into an expertly tailored garment that wraps perfectly around any curve you have. If something has a rip, you know that Shirley can fix it! Her years of experience, and aligned vision with Lennard make her one of our most valuable assets of the team.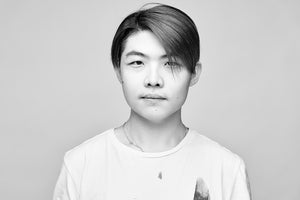 Meet Hanwen
Hanwen is our Production Manager. He is often seen nestled between racks of clothing and rolls of freshly cut fabric on the sewing machine. Hanwen's expert hands work to turn long rolls of fabric into the beginning steps of wearable art. When purchasing our Classic Brenda or the luxurious Jocelyn Coat, you know that Hanwen had a hand in producing them.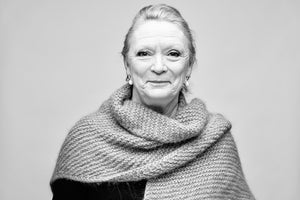 Meet Dorothy
Dorothy is Lennard and Laural's mom. She is one of the sweetest women you'll ever meet and her work is splashed everywhere in the studio. Dorothy is often expertly knitting beaitiful pieces to accompany our collections that last longer than a season. In the shop, you might be lucky enough to get one of her famous caramels.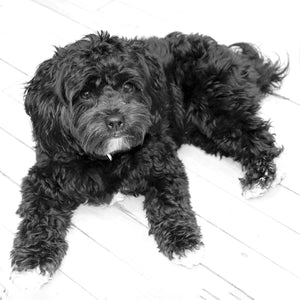 Meet Betty
Betty is one of our most important team members. We promise, her bark is far bigger than her bite! Our smallest member of the team makes sure that everyone who comes into the studio gets a proper greeting. Betty is usually busy in the studio taking naps, asking to be pet, and getting as many treats as possible. The good life! The studio is all too quite when Betty isn't around our feet.