Discover the finest designer styles at Lennard Taylor — luxury fashion for men and women
OUR STUDIO
VISIT US AT THE FORKS MARKET
Step into a world where fashion meets history at the new Lennard Taylor flagship store, nestled within the iconic Johnston Terminal of the historic Forks Market. Merging contemporary design aesthetics with rich heritage, the store promises an unparalleled retail experience that goes beyond mere shopping. As you enter, the evocative aroma of aged timber melds with the fresh scent of premium fabrics, transporting you to a realm where past and present intertwine.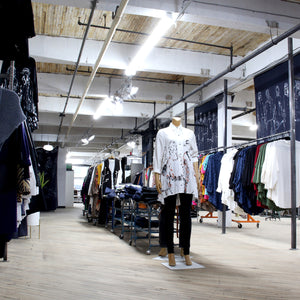 WE ARE OPEN FOR BUSINESS. YAY!
You can drop by anytime during opening hours or book an appointment. 
BOOK MY APPOINTMENT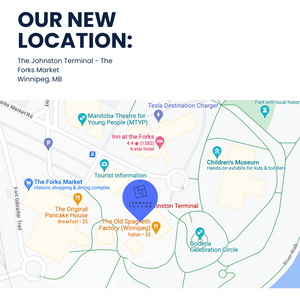 LOCATIONS
FLAGSHIP RETAIL STORE:
The Forks Market: Johnston Terminal, Main Floor 115-25 Forks Market Road, Winnipeg, MB R3C 4Y3

Hours
Monday - 11am - 6pm
Tuesday - 11am - 6pm
Wednesday - 11am - 6pm
Thursday - 11am - 6pm
Friday - 11am - 9pm
Saturday - 11am - 6pm
Sunday - 11am - 6pm
STUDIO:
290 McDermot Avenue, 5th Floor
Winnipeg / Manitoba / Canada  
R3B 0T2
204.272.9112
Hours
Monday - 9am - 5pm
Tuesday - 9am - 5pm
Wednesday - 12pm - 7pm
Thursday - 12pm - 7pm
Friday - 9am - 5pm
Saturday - By appointment only
Sunday - CLOSED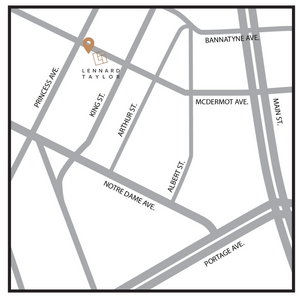 LOCATIONS
FLAGSHIP RETAIL STORE:
The Forks Market: Johnston Terminal, Main Floor 115-25 Forks Market Road, Winnipeg, MB R3C 4Y3

Hours
Monday - 10am - 6pm
Tuesday - 10am - 6pm
Wednesday - 10am - 6pm
Thursday - 10am - 6pm
Friday - 10am - 9pm
Saturday - 10am - 6pm
Sunday - 10am - 6pm
STUDIO:
290 McDermot Avenue, 5th Floor
Winnipeg / Manitoba / Canada  
R3B 0T2
204.272.9112
Hours
Monday - 9am - 5pm
Tuesday - 9am - 5pm
Wednesday - 12pm - 8pm
Thursday - 12pm - 8pm
Friday - 9am - 5pm
Saturday - By appointment only
Sunday - CLOSED