Discover the finest designer styles at Lennard Taylor — luxury fashion for men and women
Our Journey with Sustainability
Fabric
Choosing fabric is one of the first steps to creating your garments in the most sustainable way that we know how. At Lennard Taylor, we hand select every single fabric that we use in order to help you transform yourself from the outside in and really feel your best.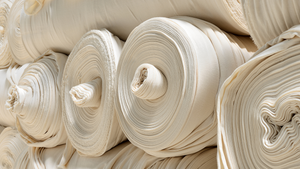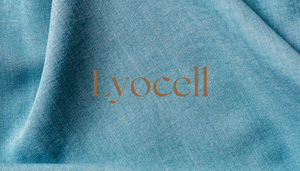 Versatile, Biodegradable, and Gentle on the skin? Need we say more.
Why we Use this:
Lyocell fabric is made with fibers that are extracted from wood using a unique closed loop system which recovers and reuses the solvents used, minimizing the environmental impact of production. Based on the length of the fibre chosen in production, varying thickness and texture can result; from a rougher cottony feel to a smooth and silky one, the fabric adapts to a wide range of clothing types. This textile has unique physical properties which leads to efficient moisture management and gentleness on the skin. In production, Lyocell requires less energy and water than conventional cotton, making it a favorite at Lennard Taylor. As a plant-derived fiber, lyocell is also biodegradable.
Linen is durable and is reflects our clothing for life outlook. It feels amazing on the skin and helps you feel your best!
Why we use this:
Linen is a long standing fabric that is made from very fine fibers, derived from the flax plant. These fibres are carefully extracted, spun into yarn, and then woven. Because of these fibers, is strong, naturally moth resistant, and when untreated (i.e. not dyed) it is fully biodegradable. Its natural colors include ivory, ecru, tan, and grey. Linen wins because it's durable, can be more sustainable than most other materials, and it makes you feel like you're cruising the streets of Greece when you're wearing it. (Who doesn't want to feel like they're on vacay all the time?)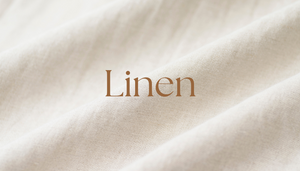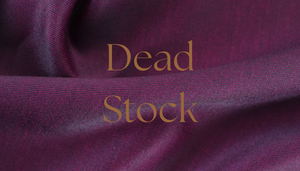 We would much rather put dead stock fabric to use than see it end up in a landfill!
Why we use this:
Fabric waste is a massive problem in the fashion industry, with mountains of clothes being sent to landfills or burned every year. And shockingly, it's been reported that less than 1% of the material used to produce clothing is recycled into new clothing. At Lennard Taylor we want to do our very best to reduce the amount of textile waste in our environment. Occasionally, this means we use dead stock fabric. Dead Stock is old fabric out of profuction that would otherwise end up in a landfill with the other textile waste. We turn this fabric into something new for you to love!
We use organic cotton because it is a more sustainable option to regular cotton, grown without harmful pesticides.
Why we use this:
Cotton fabric is one of the most used types of fabrics in the world. The cotton chosen for the Fall line is 97% organic cotton with a 3% spandex for added durability and structure. Organic cotton is a more sustainable solution to regular cotton. It is grown without pesticides from seeds that have not been genetically modified. By seeking out organic cotton, Lennard Taylor is continuing to reduce its environmental impact. Cotton grown without pesticides reduces harm for both the planet and people.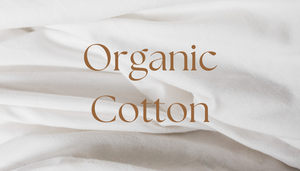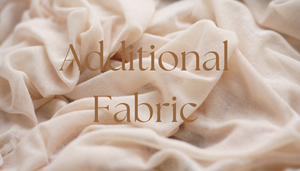 We're always searching for new ways to be more sustainable This means using what we have on hand and not buying more than we need.
Why we use this:
Occasionally we come across fabrics that one of our lovely clients drops off or we come across a local supplier that is closing or downsizing or while shopping at the fabric store. The pieces we make from these materials are truly one of a kind but may not have been sustainably sourced. We do take this into consideration in terms of the sustainability of these garments. We do our best to make each of these pieces with the utmost care to ensure their longevity. Check out how we do this with our Refresh Program.
Mirum is one of the newest plant-based leather alternatives on the market. We chose this one because of it's circular nature.
Why we use this:
Mirum is a plant-based and plastic free complement to leather. Mirum is bio-neutral and made with zero animal products, petrochemicals, acrylic coatings, PU binders, or synthetic ingredients. The plant fibres are used in such a way that the diversity and strength of organic pkant materials is really leveraged. Each piece of Mirum is infinitely circular and can rejoin the earth's nutrient cycle if they are discarded instead of recycled.That means that Mirum will break down and become apart of the environment instead of contributing to textile waste.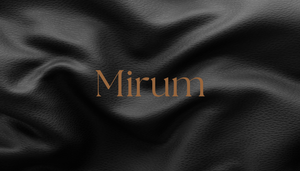 Any other questions?
Please feel free to reach out to us with either the chat button below or sending an email to info@lennardtaylor.com
We would be happy to answer any inquiries or get you the information you need.
Love, the Lennard Taylor Team