Discover the finest designer styles at Lennard Taylor — luxury fashion for men and women
NEW ARRIVALS
Browse a selection of our latest arrivals.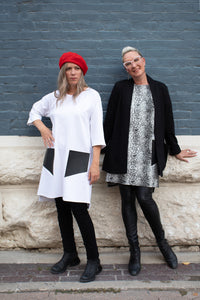 NEW ARRIVALS
COLLECTION
At Lennard Taylor we design versatile and universally flattering fashion pieces that are built to last, without having a lasting impact on the environment. Functional fashion you can wear for life — not just a season.
Shop Now
MEET LENNARD
Lennard is the visionary behind Lennard Taylor design Studio. His mission is to help people smile and feel good has been the foundation for the rest of the team.
Read more


(Virtual) Personal shopping is here
Whether you´ve got questions about product or you just miss us, our educators are online are online and ready to chat.
BOOK NOW

CANADIAN-MADE
All of our clothing is made in-house in Winnipeg, Canada — in an ethical and affirming work environment.

CLOTHING FOR LIFE
We believe fashion should last more than just a season. Universally flattering fashion that is easy to wear.

CIRCULAR FOCUSED
We use exceptional quality fabrics and techniques for pieces that truly last, use every last scrap, repair and reuse.